GRE, SAT, & ACT Tutoring in San Diego, near you, and Online
Even if you don't picture them as evil robots (see above), you still probably don't like standardized tests. Good news - Matt, Blake, and I are SAT, ACT, and GRE specialists. We're 100% focused on test prep and on helping you raise your scores.
In stark contrast to our competitors - who tend to employ a rotating cast of well-meaning but inexperienced 23-year-olds - we have an average of 15 years of experience.
If test prep was Star Wars, we'd be Obi-Wan Kenobi. Or if this was a Flaming Lips album, we'd of course be Yoshimi.
Feel free to text / call / email any of us directly if you'd like to talk about working together.
- Vince Kotchian
Learn more about:
Pssst... we also work closely with some great consultants if you'd like help with college or graduate school admissions.
---
Meet Our Tutors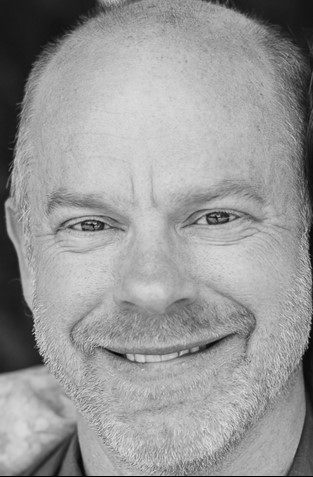 Vince Kotchian is an 100% GRE guy and offers all kinds of GRE prep including math and verbal tutoring. Claims to fame include publishing GRE books, apps, video courses, and scoring 170V 167Q. Learn more about Vince.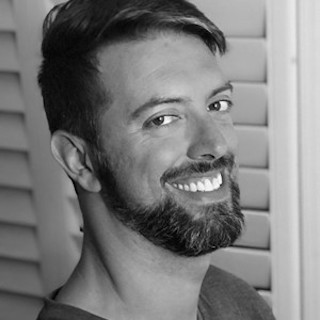 Outrageously tall and outrageously dedicated to refining his craft (test prep is his full-time job), former college basketball player Blake Jensen will draw on his 14 years of tutoring experience to help you raise your SAT, ACT, GRE, or GMAT score in his North County San Diego office or via Zoom. Learn more about Blake.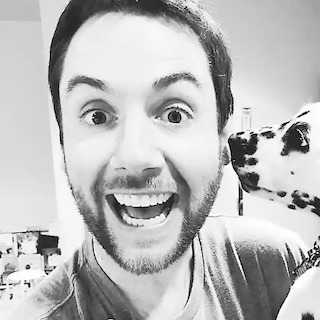 There's no such thing as a boring session with Matt Sheelen. 14 years of experience tutoring the SAT, ACT, ISEE, SSAT, and HSPT as well as a great sense of humor make him one of our most popular and well-reviewed tutors. Learn more about Matt.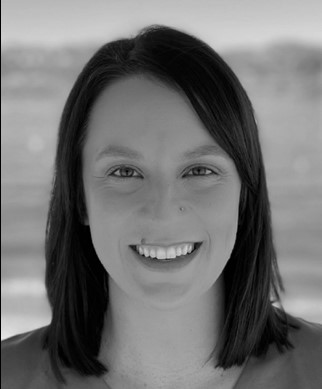 Lauren Hammond is our resident wordsmith and can help with private writing tutoring, personal statements, statements of purpose, and much more. Learn more about Lauren.
We Actually Are Different
The factor that matters most in test prep is the person working with you.
We don't hire new tutors and train them, since we realize that "tutor" is not a long-term career for most, and that we'd inevitably have lots of turnover if we hired a bunch of recent college graduates like our local competitors do. Just because someone is smart and went to a great college does NOT mean they're a good tutor - effective tutoring goes way beyond the ability to explain how to do a question. Your hairdresser doesn't do your taxes, right?
Our tutors not only can explain the test well, but will help you with everything from content to strategy to things like test anxiety, test-taking skills, time management, and how to get more out of the studying and homework you do.
Experience really matters. We've learned what works and what doesn't work, so you can raise your scores as efficiently and effectively as possible - if you're willing to work hard, that is!
Our Values
Our San Diego Locations
The San Diego communities we serve include Alpine, Bonsall, Borrego Springs, Camp Pendleton, Cardiff By The Sea, Carlsbad, Carmel Valley, Chula Vista, Coronado, Del Mar, Downtown San Diego, Dulzura, El Cajon, Encinitas, Escondido, Imperial Beach, Jamul, La Jolla, Lakeside, La Mesa, Lemon Grove, Miramar, Mt. Palomar, National City, Ocean Beach, Oceanside, Pacific Beach, Pala, Pine Valley, Point Loma, Poway, Ramona, Rancho Bernardo, Rancho Santa Fe, San Diego, San Marcos, Santa Ysabel, Santee, San Ysidro, Solana Beach, Spring Valley, Valley Center, Vista, and Warner Springs.
Note: For our clients who don't happen to live in San Diego, or for San Diegans who just prefer online tutoring, we meet online via Zoom. 
We meet people in person at the below locations and also offer all of our services online via Zoom. (Click an address to see a map / get directions.)
---
We keep our SAT classes small (12 or fewer students), so that everyone gets a chance to ask questions and participate. These classes are taught by Matt Sheelen, an expert SAT tutor with 15 years of experience, so you'll get an elite teacher while paying much less than you would for private tutoring. The classes cover the SAT's Reading, Writing & Language, and Math sections.
"I recently took the SAT course with Matt. He was extremely helpful and patient. He kept the class light and fun all while giving us an immense amount of information. I've never fully understood grammatical concepts, but now I'm confident in that subject area thanks to Matt. Also, he gave me a new perspective on how to solve various reading and math problems that I would not have understood before. 10/10 recommend this class to whoever is looking for a prep course." - Izzy Doggett (see review on Google Maps)
Expert GRE tutor Vince Kotchian personally teaches all of our GRE verbal classes, which provide the skills and strategies to more precisely determine whether answers are right or wrong. These classes also cover the analytical writing part of the test. Limited to 12 students per class. Vince also created an online GRE verbal prep course.
Below: Vince explains a real ETS GRE verbal question from the first Powerprep practice test.
"Highly recommend! I signed up for Vince's GRE Verbal classes about 2 months before I was set to take my GRE (that was a requirement for my Physician Assistant school application). The class was 2 weeks long, and honestly, I was so glad I found the class. Vince is a pretty cool guy and really knows his grad school and GRE stuff. His classes are small and personalized, he teaches you strategies on how to handle the different types of questions on the test, and it helped me immensely on my actual test. He goes over examples in class, assigns homework, reviews essays before each class and then offers feedback, and even gives you GRE prep material. One of my favorites was this mini dictionary type of book that had mnemonics for all the crazy words I'd never heard of, which was such a helpful tool to remember the meanings of words. Vince is also super calm and easy-going, which in my opinion helps with students who are stressed out or who can't get the hang of certain answers right away, and really takes the time to help his students, Each class, he also reminded us that we could reach out to him if we needed more help in any segment of our prep. I haven't come across very many teachers who go beyond the class environment to help students out, and you can see that Vince really cares about our success on the test. Verbal on the GRE can be daunting, but Vince's class definitely helped deal with the challenge better. Of course, once you have your strategies in place, you need to apply it to your own practice tests. But I know I wouldn't have been able to tackle the verbal section the way I did without Vince's training.  Thanks for all the guidance, Vince." - Sindhu Keck (see review on Google Maps)
Our GRE math classes are taught by both Vince Kotchian and Kaitlin Douglass. They teach both math concepts and math strategies, and offer weekly study plan feedback so you can be as productive as possible throughout the week. They offer both beginner and advanced homework assignments so you can benefit no matter your math skill level. 12 people max per class. P.S. If you need a lot of help with GRE math, a great place to start is Vince's free Complete Guide to GRE Math.
Below: Surprisingly, some GRE math just involves good old trial and error.
"I took the online math and verbal GRE prep courses over the summer of 2020, and I am soooo very glad that I signed up for both. These classes and all of the books and tools (flashcard app for verbal, study plan, etc) that Vince and his team suggested were extremely helpful! When I signed up for these courses, I knew I was cutting it close, as most of my PT school applications were due by October. Thankfully Vince and his team were incredibly helpful, knowledgeable, and friendly! They were great about getting to the meat of what we needed to know and how to prep for each section of the test. They were also very encouraging and welcoming. In addition, I loved taking these courses with other people via zoom and hearing them reason through problems. Thanks to prepping with Vince and his team, I was able to be a competitive candidate for PT school and I have been accepted to one of my top picks! I highly recommend signing up for anything that Vince offers. So long as you do everything that Vince or his team recommend, you will be successful. It isn't easy, but it's worth it!" - Bridget Murphy (see review on Google Maps)
In his GRE Verbal Precision video course, Vince explains the strategies and techniques he teaches to his private GRE tutoring students. A great way to learn GRE verbal and essay strategies from an expert - at an affordable price.
(Above: Vince explains a HARD text completion.)
"Vince knows what he is doing. His experience shows. He has been responsive, respectful, and encouraging throughout my time working with him. I took his online course to improve in the verbal section, and my GRE score improved by 5 in verbal to a 166 out of 170, making my dream schools seem attainable. I would highly recommend Vince to anyone who is willing to put in the work to improve." - James Thompson
Vince has created free one, two, three, and four month GRE study plans that cover every part of the test. He also offers customized GRE study plans based on your unique situation, timeline, and goals - our #1 most popular GRE service!
Learn more about our self-study options on our GRE prep page, and be sure to check out these free resources:
(Learn GRE math with our app!)
"I started with Vince without a solid GRE studying plan and not sure where to turn for materials and what to study. Vince worked with me through his Customized GRE Study Plan, and he helped me to find what would work best for my studying process and find my baseline knowledge of the GRE topics to continually improve upon. In the end, I was able to improve my verbal by 4 points and my math by 10!! He is very knowledgeable on the tests he tutors for, and I would definitely recommend him for any test prep needs you may have!" - Danielle Bello (see review on Google Maps)
For SAT tutoring students, we completely customize the experience: every minute is focused on what the student needs. Surprisingly, most of our local competitors - that charge as much as we do for one-on-one SAT tutoring - will restrict their tutors to a rigid curriculum. We've found that a personalized approach tailored to each student's personality, ability, and learning style works much better. If your score really matters on the SAT, working one-on-one with an experienced expert can be a great investment - in fact, we specialize in working with high scorers. We offer tutoring for the entire SAT, including the Reading, Writing & Language, and Math sections. We also have extensive experience helping LD/ADHD students succeed on the SAT and often work with homeschooled students and bad test-takers. Tutoring is online or in-person.
(Subject - verb agreement on an old SAT question - you need to know this for the current SAT!)
"SAT SCORED RAISED 260 POINTS!!! My daughter tutored with Blake for 3 months to improve her SAT score. He is extremely patient, kind and understanding. He pushed her when he knew she could do better or if she got a bit lazy. She really enjoyed his style of teaching. He taught her good study habits and test taking skills. Blake was even able to ease her test anxiety. I will be recommending Blake to every parent I know. He is worth every penny!!" - Jennifer Murdoch (see review on Google Maps)
"I was tutored by Matt Sheelen for SAT Prep. Matt is very thorough and has a number of strategies to teach a section. He made me feel comfortable when I didn't understand something. And I got into my reach school! I know if I didn't have Matt, I wouldn't be at my dream university. If you're ready to buckle down and put in some blood, sweat, and tears, I recommend Matt! Hard work really does pay off." - Aliana Witt (see review on Google Maps)
The new Digital SAT is being rolled out in 2024... and we're already ready. (International Students will take the test starting in March of 2023.) The test will be taken online, using College Board software. It's only 2 hours long, but it'll mostly have the same types of questions you'll see on the current SAT. As self-confessed test prep nerds, we're fanatically researching everything we can about the new test so we can help you prepare to take it whenever you're ready. 
Get the latest news about the new Digital SAT here.
The cool thing about PSAT prep is that it's really SAT prep... the PSAT is just like the SAT except it's about 2% easier. Not only will preparing for the PSAT help you do your best, but (very) high PSAT scores can qualify you for a National Merit Scholarship. Plus, literally all your PSAT prep will pay off if you ever take its big brother - the SAT.
The Digital PSAT will begin in the fall of 2023 - all our PSAT tutors are ready to tutor the digital version.
Like our SAT tutoring, our ACT tutoring allows our tutors to tailor your child's study plan and instruction to make the most of their learning style, strengths, and personality. Tutoring conversations allow us to get at the heart of understanding ACT questions, so that the student can learn lessons that will help them solve similar problems in the future. This conversational style is often what higher scorers need to get from good to great. We offer tutoring for the entire ACT, including the English, Math, Reading, and Science sections. We also have extensive experience helping LD / ADHD students succeed on the ACT and often work with homeschool students and bad test-takers. Tutoring is online or in-person.
(Vince explains "who" vs. "whom")
"My daughter worked via Skype and Facetime with Matt Sheelen for about 6 months to prepare for taking the ACT, and she improved her scores to a high level, but equally important, I think, she developed a positive spirit toward taking the test. In a nutshell, Matt is an excellent instructor on every level. Matt identified her weaknesses and tailored their work to build skills, strategy, and confidence. He is gifted in his ability to explain or reason with students creatively. Matt -- with a rare combination of seriousness and humor -- made the process feel less overwhelming. His work and personal kindness also made my daughter (and me!) feel supported in the college application process. As a parent, I particularly appreciate the positive attitude Matt inspires." - Susan L. (see review on Google Maps)
"We have had an excellent experience working with Blake. He worked with our son last year, and he scored a 34 on his first ACT exam. This year he has brought our daughter from a 24 to 31 after her first group of sessions. Easy to communicate with & really cares about our children's personal as well as academic success. Very highly recommend!" - Karen Hallinan
In our GRE verbal tutoring sessions, you'll have the opportunity to talk through verbal questions with an experienced tutor, get feedback on a minute-by-minute basis, and receive customized homework assignments based on your skill level and goals. It's the most efficient and effective way to master the test. If you're an older or non-traditional student, or if you have LD / ADHD, we are happy to help! Tutoring is online or in-person.
"I started prepping for the GRE in January 2021. Since I was starting essentially from scratch (it had been almost a decade since I last took a "real" math class or even written a full multi-page essay), I knew I wanted to spend January reviewing the essentials both on the quantitative side and on the verbal side, primarily by re-learning fundamental math concepts and building up my vocabulary. I also knew that at some point I wanted to engage a tutor to help drive accountability and ensure I was studying efficiently. I researched two potential tutors: one that was local to the Bay Area and Vince, who I had come across through various Google searches and who I also noticed was very active on the /GRE subreddit. I initially settled on the local Bay Area tutor, since he had received a decent amount of 5-star reviews and even wrote his own textbook with strategies that seemingly "cracked" the GRE test. Long story short, this first tutor was much too formulaic in his approach, and perhaps even rigid. And, while the test demands the test taker to "play by the rules," to achieve a high score on quant and especially to attain a 165+ on the verbal, one needs to approach the test not only with a sound methodology, but one must also be able to "finesse" the verbal section. **This is what Vince helped bring to my GRE prep.** I started working with Vince about 4 months into my GRE prep. Prior to working with Vince, I had previously studied exclusively third party material, including going through the entire Magoosh program (not helpful). Vince tutored me remotely via Zoom. His remote setup enabled us to have fruitful exchanges as he was equipped with technology that facilitated easy learning. I'm including this in my review because my previous tutor did not have the technology to properly conduct remote learning. Vince helped to focus my GRE prep on the right materials (he will advocate strongly for ETS material, especially for the verbal, and recommend only going to third party material for quant). He also worked with me to create weekly study plans that matched the time commitment I had previously discussed with him. During our tutoring sessions, we spent our time mostly discussing verbal topics. Especially important was how these discussions with Vince built indispensable experience that helped me understand how ETS presents the logic in the TC/SE questions types and what ETS is looking for when presenting their RC question types. As a native English speaker, I had to re-engineer how I read the passages and questions presented in the GRE. My tutoring sessions with Vince helped me acquire the test taking "finesse" in the verbal section that I needed to go from scoring in the 70th percentile (May 2021 test) to scoring in the 96th percentile (July 2021 test). If you have the resources or know you want to engage a tutor for your GRE prep, I strongly recommend connecting with Vince. And, finally, for some general test-taking advice re: the GRE. Do not let the test take control of you. You are in control of your experience with the GRE. The GRE is a game and you're there to play its 80 little puzzles. One of the best pieces of advice I got from Vince himself: "Be patient, build experience, and take your time with the test." I took that advice to heart and got the score I wanted. So, to my fellow test taker: "Be patient, build experience, and take your time with the test." - Terence Looi (see review on Google Maps)
Whether you're really anxious and struggling with GRE quant or you're trying to get a perfect score, working with an experienced tutor can really help in two ways: 1. You'll learn exactly what to do outside of tutoring to make the most of your time, and 2. We'll share the insight that we've gained by dissecting GRE math problems with hundreds of students over the years. Going to business school or law school? We can help get you ready for this test. Tutoring is online or in-person.
"I opted for 1:1 tutoring and had a consultation with Vince who suggested Blake Jensen as the best tutor for my goal, which was to increase my quant score. I really wanted someone who could help me identify my weaknesses and mitigate them. I had taken the GRE twice before but my quant score had plateaued, despite studying and working with another tutor (who was not from VKTP). Having used another tutoring service prior, I can definitely say that Blake's explanations were much clearer and his methods much more effective. He didn't just show me how to solve individual problems, but instead taught me the broader concepts and tools that would allow me to tackle a variety of problems. He has in-depth familiarity with all of the test prep material as well, which was really beneficial when it came to crafting a study plan. After studying with Blake, I was able to increase my quant score to above a 160 and get the score I wanted for my programs. Definitely recommend!" - Hina Malik (see review on Google Maps)
The GMAT is a beast, but it can be conquered through hard work and smart work. In our GMAT tutoring sessions, you'll have the opportunity to talk through questions with our expert Blake Jensen, get feedback on a minute-by-minute basis, and receive customized homework assignments based on your skill level and goals. If you're concerned about your GMAT score, tutoring is the best way to improve it efficiently so you can get on with the rest of the stuff you need to do to apply to business schools. We offer a 15% discount for active duty military who work with us for GMAT tutoring.
Matt Sheelen does all of our ISEE tutoring, SSAT tutoring, and HSPT tutoring. He has over 15 years of experience helping kids raise their scores on these tricky exams. If your child is applying to a selective private school, Matt can help them perform their best on the entrance exam.
"Matt is a true professional who sincerely cares about his students. My daughter prepared for the ISEE with Matt for several weeks. Not only was Matt cognizant of what was required on the test, but he also provided support and guidance on how to remain positive and focused in the lead up to the test. My daughter really enjoyed her zoom tutoring sessions and Matt was able to effectively conduct all of her sessions online. He used her time well, knew where she had weaknesses and had a clear plan of how to help her improve on weaker areas. I have no hesitation in recommending Matt. We also used Matt for our other daughter who also sat the ISEE two years prior and she was accepted into her first choice school." - Therese Collins (see review on Google Maps)
Matt also offers online ISEE tutoring.
It can be hard to condense your life into 500 words! Don't worry - we can help. Lauren Hammond is our grad school personal statement / statement of purpose expert, and will be happy to give you feedback on your draft or take you from square one to a polished final product that will help your graduate school admissions essay stand out. We often work with people applying to healthcare programs like PA, PT, OT, psych, SLP, and veterinary school.
Vince also has a short personal statement course!
"I highly recommend working with Lauren Hammond, the program's writing specialist, for anyone going through the grad app writing process. Lauren has a real talent for getting you to explicate your experiences. Not to mention she's also a great conversationalist who can get students to talk through the significance of their experiences. In the end, I received admission into my first choice graduate program! Great people, ideas, and strategies. Highly recommend!" - Mohammad Khan (see review on Google Maps)
Lauren Hammond is our writing specialist, and can help you with anything from essays to papers to cover letters to research writing. Whether you just need some help editing a draft or you're staring at a blank Word doc with no idea where to begin, she's happy to help!
Blake Jensen has been teaching and tutoring pre-calculus for over 15 years, and is available for one-on-one tutoring for AP Pre-Calculus. Whether you're looking for help with the new AP Pre-Calculus course or just the test, Blake is your guy!
Higher Scores = More Options
The result of our methods? More efficiency, more student engagement, and more effective test prep, which leads to higher scores and happy clients. We have more 5-star reviews on Yelp and Google than any other local test-prep company.
Ready to get started?