Vince's Pre-Veterinary Student Scholarship
10/26/2021
2022 Pre-Veterinary Scholarship
The older I get, the more compassion I feel toward animals, which is why I have tremendous admiration and respect for those of you who are studying pre-veterinary medicine or animal sciences.
To show my support, I'm offering an annual scholarship which will take the form of two $500 awards to two winners every year.
Student Scholarship Criteria
You're enrolled in good standing in an accredited pre-veterinary or animal sciences undergraduate program in the United States
You have an overall GPA of 3.33 or higher
Application Requirements and Deadline
The application period for the scholarship begins on January 19th, 2022, and students may submit applications through October 15th, 2022. The recipients of the awards will be announced on October 22nd, 2022 and notified by email.
Winners of past years' scholarships are not eligible.
How to Apply
To apply, please submit all of the following in one email to vince (at) vincekotchian.com with the subject line "2022 Pre-Vet Scholarship":
Your first and last name
Your email address
Your current college
Your GPA
Your expected graduation date
Your current course of study
An original poem, written by you, in an attachment to the email.
The Poem
Applicants must also submit a poem - yes, a poem - of no more than 500 words. Rather than write yet another scholarship essay about why you want to work with animals, I'd rather hear your voice in a different context.
"The pen is mightier than the sword" is not an empty phrase; the ability to convey emotion through writing is a valuable skill, and one that's increasingly neglected, in my view, in our STEM-focused education system. 
The poem must be at least somewhat related to animals in some way. Other than that, you have carte blanche. 
If you're serious about winning, please take the poem seriously and give it your best shot, since it is the sole criterion I will use to decide the winners!
If you win, I will share your poem and a photo of you (that you'll send me if you win) on this blog when I announce the winners. If you're cool with that, please apply.
Best of luck in your studies and beyond,
Vince
2021 Winners and Poems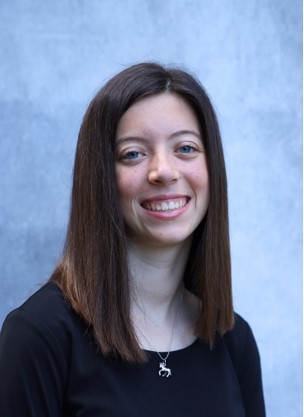 (Winner: Adora Colicci, for Lessons From a Labrador)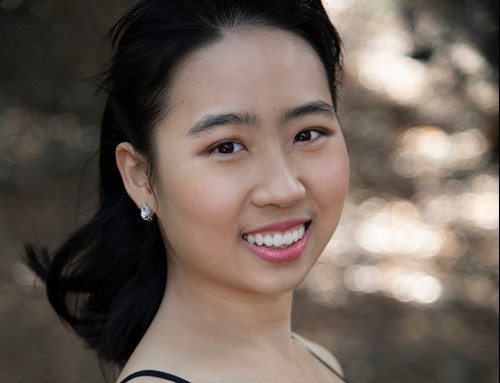 (Winner: Xiang Helen Ji, for Wait For Me By The Violet Stripe)
Lessons from a Labrador 
by Adora Colicci
I. Forgiveness 
Fear 
is all that's in your beautiful chocolate eyes.
Kind words, a kind touch: foreign. You shy away and snarl. 
Those humans. 
They broke you. 
But broken things can be fixed. 
So I sit by your side, 
and slowly, 
you learn what love looks like. 
Flash forward. 
A frisbee sails through the air 
and lands in the strong grip of your jaw. You bring it back to me, 
pure bliss on your face. 
Any memory 
of the hurt 
the pain 
the brokenness 
long gone. 
If only humans could 
forgive 
as completely as a dog.
II. Joy 
The world around us 
crumbles 
and falls. 
And suddenly 
everything's changed 
and everyone's gone 
and I can't keep the tears from 
coursing down my cheeks. 
I bury my face in your fur. 
You look up at me, 
that goofy grin on your face, 
and I can't help but 
smile back. 
III. Peace 
Each day 
the stairs are harder, 
and your joints hurt a little more. 
Our hearts break 
as your body does. 
Eventually, we know it's time. 
The room is quiet. 
I whisper in your ear that I won't be okay without you that I don't know what I'll do 
You bat your big brown eyes at me 
and tell me thank you 
and tell me it's okay to love another someday before you fall asleep for good, 
finally at peace.
Wait for Me by the Violet Stripe 
by Xiang Helen Ji 
Nitrile-gloved hands pressed my bare shoulder. 
Finally, I received my COVID Vaccine. 
The nurse flicked off syringe bubbles, just like I do at work,
Except this time, I'm on the other side of the needle. 
COVID Vaccine, Insulin, Asthma Inhaler, and so on,
What brought them to fruition? Animal Research.
Yet the flurry of emotion still crosses my mind 
As furry balls of life pass through my hands— 
Those "bloody" hands, as convicted by activists, 
And I doubt whether I truly respect life.  
A stolen cuddle with the albino guinea pig, 
Nibbling at the violet ties on my sterile gown. 
How conscience ate me through as he drifted away, anesthetized,
Nagged me on and on: he won't wake again. 
The emotional cost of sending an animal to heaven Myself,
after choosing to grow fond of him 
Is Grief. 
Yet so many of us take on this responsibility, 
Loving animals and science enough to pay it.  
I once read that, "when an animal dies 
That has been especially close to someone 
Here, that pet goes to Rainbow Bridge." 
As I clean the vacated cage, 
I whisper to the soul of my sweet little boy above: 
You too, have a place at the Rainbow Bridge. 
This animal, though not a pet, very well earned it
Through his sacrifice that improves the lives 
Of the humans I love… and their pets too. 
Number 211, please, let me hold you again, 
If you would wait for me on the violet stripe, 
The colour I wore when we first and last met. 
Until then, 
I channel all the love I would have showered him with
Into cherishing every moment I have ahead. 
To live.