Vince's Pre-Veterinary Student Scholarship
10/19/2022
NEW: Scroll down to check out the 2022 winners!
2023 Pre-Veterinary Scholarship
The older I get, the more compassion I feel toward animals, which is why I have tremendous admiration and respect for those of you who are studying pre-veterinary medicine or animal sciences.
To show my support, I'm offering an annual scholarship which will take the form of a $500 award to two winners every year.
Student Scholarship Criteria
You're enrolled in good standing in an accredited pre-veterinary or animal sciences undergraduate program in the United States
You have an overall GPA of 3.33 or higher
Application Requirements and Deadline
The application period for the scholarship begins on October 19th, 2022, and students may submit applications through October 15th, 2023. The recipients of the awards will be announced on October 22nd, 2023 and notified by email.
Winners of past years' scholarships are not eligible.
How to Apply
To apply, please submit all of the following in one email to vince (at) vincekotchian.com with the subject line "2023 Pre-Vet Scholarship":
Your first and last name
Your email address
Your current college
Your GPA
Your expected graduation date
Your current course of study
An original poem, written by you, in an attachment to the email.
The Poem
Applicants must also submit a poem - yes, a poem - of no more than 500 words. Rather than write yet another scholarship essay about why you want to work with animals, I'd rather hear your voice in a different context.
"The pen is mightier than the sword" is not an empty phrase; the ability to convey emotion through writing is a valuable skill, and one that's increasingly neglected, in my view, in our STEM-focused education system. 
The poem must be at least somewhat related to animals in some way. Other than that, you have carte blanche. 
If you're serious about winning, please take the poem seriously and give it your best shot, since it is the sole criterion I will use to decide the winners!
If you win, I will share your poem and a photo of you (that you'll send me if you win) on this blog when I announce the winners. If you're cool with that, please apply.
Best of luck in your studies and beyond,
Vince
2022 Winners and Poems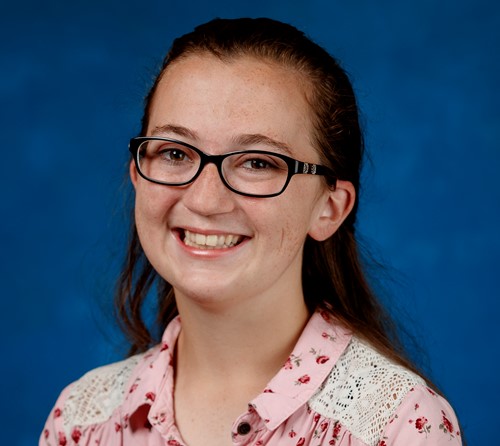 Katrina Pope, for Sunday Afternoons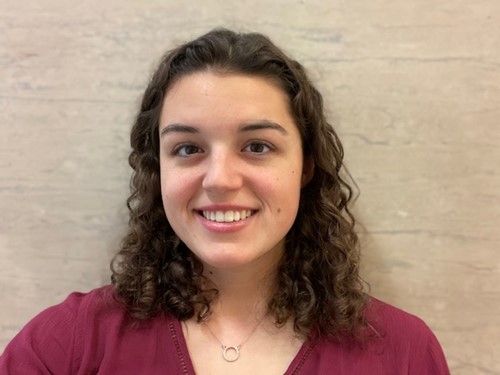 Isabelle Limbert, for Dancing Doggie
Sunday Afternoons by Katrina Pope
I am a ferryman,
pushing a gurney for a boat
down my hallway of a river.
I follow in the footsteps
of the frightening reaper:
cancer blossoming through bones,
a hushed heartbeat drowning in fluid,
kidneys crumbling to failure.
The stage is set,
lights are dimmed,
the room is stuffed with
sniffling and tears.
Death exits stage right,
I enter stage left.
I stay when you
must go.
I create final mementos,
staining my fingers with dark ink,
caking my nail beds in clay.
I carve out cursive letters
and clean coffin art:
daisies, petals, stenciled hearts.
I tuck dogs beneath beloved blankets,
leave plush penguin in a cat's chest fur.
I carry them close to my heart,
hushed in the humming back room
where I say my goodbyes for now.
I linger with these lives back here.
I take a deep breath.
I shed a tear.
I prepare for my next passenger.
Dancing Doggie by Isabelle Limbert
Coming home from school each day
was such a grand affair -
family chatting away always
interrupted by a "woof" hello
and the dance of an excited doggie.
We said our greetings to
one joyful dog,
two indifferent cats. Then struggled
through the evening's to-do list,
and collapsed into bed.
Every day was the same, although
each year I was away longer
for sports practice, spent more time
on homework - always watched by
the big sad eyes of a forgotten doggie.
It was never ending
a downward spiral of teenage
fears, worries, stress, life.
Everyone needed something.
Everything mattered.
But I could escape if
I did everything right.
College was my beacon of hope.
Where I could be myself and
only worry about me.
It was freedom. Of a sort. While away,
life narrowed from a family of
four and three pets to
one person. One lonely,
lost, and still overwhelmed person.
Far from home, new adventures await forever
more work piled on.
There is relief in coming home
to a chattering family, a dancing
doggie, and two indifferent cats.
Months apart meant nothing
is changed. Each night
we come home to collapse,
focusing on everything needing done.
Interrupted only by a "woof" hello.
Life goes on. Until one day
there is no "Welcome home!" bark, and she
cannot dance with joy. Less than
a week later, the vet says, "It's time."
The world crashes to a halt.
Memories flood in of all the times
she begged for attention while I
looked the other way. Only now do I know
fears and outside worries mean nothing.
Nothing compared to the love of my dancing doggie.