Vince's Pre-Veterinary Student Scholarship
5/8/2020
2021 Pre-Veterinary Scholarship
The older I get, the more compassion I feel toward animals, which is why I have tremendous admiration and respect for those of you who are studying pre-veterinary medicine or animal sciences.
To show my support, I'm offering an annual scholarship which will take the form of two $500 awards to two winners every year.
Student Scholarship Criteria
You're enrolled in good standing in an accredited pre-veterinary or animal sciences undergraduate program in the United States
You have an overall GPA of 3.33 or higher
Application Requirements and Deadline
The application period for the scholarship begins on January 19th, 2021, and students may submit applications through October 15th, 2021. The recipients of the awards will be announced on October 22nd, 2021 and notified by email.
Winners of past years' scholarships are not eligible.
How to Apply
To apply, please submit all of the following in one email to vince (at) vincekotchian.com with the subject line "2021 Scholarship":
Your first and last name
Your email address
Your current college
Your GPA
Your expected graduation date
Your current course of study
An original poem, written by you, in an attachment to the email.
The Poem
Applicants must also submit a poem - yes, a poem - of no more than 500 words. Rather than write yet another scholarship essay about why you want to work with animals, I'd rather hear your voice in a different context.
"The pen is mightier than the sword" is not an empty phrase; the ability to convey emotion through writing is a valuable skill, and one that's increasingly neglected, in my view, in our STEM-focused education system. 
The poem must be at least somewhat related to animals. Other than that, you have carte blanche. 
In 2020 (the first year I did this), many of the poems I received were low-effort. You're not going to win with a low-effort poem - if you're serious about winning, please take the poem seriously and give it your best shot, since it is the sole criterion I will use to decide the winners! :) Scroll down and check out last year's winning poems to get an idea of the level of competition.
If you win, I will share your poem and a photo of you (that you'll send me if you win) on this blog when I announce the winners. If you're cool with that, please apply.
Best of luck in your studies and beyond,
Vince
2020 Winners and Poems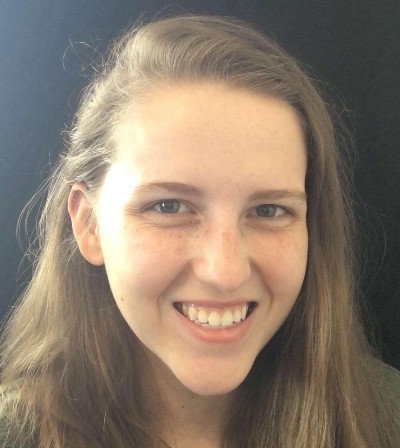 (Winner: Anna Hebert, for Survival)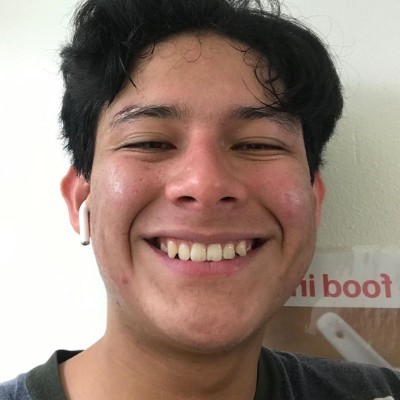 (Winner: Diego Martinez, for Writer's Block)
It was fun reading all the submissions this year, and thanks to everyone who applied. I hope this exercise inspired some of you to continue writing poetry.
Anna's poem, Survival, touched me with its depiction of a cat's inner terror, nobility, and pride in the face of indignity.
Diego's poem, Writer's Block, had some truly beautiful language: "It rains in such a tranquil way. It rains as if rain itself / had asked for permission before arriving."
Congratulations to you both! Below, you'll find the poems.
Survival
by Anna Hebert
Laying in the beam of light, I warm up
My tail flicks left, right, left, right
I streeeetch, and I curl up.
My feeder comes to me.
"Are you ready for your shots?"
She rubs my head, I purr.
"Are you going to be nice?"
She stops rubbing my head.
I yell at her but she never listens.
She leaves.
Back to the window.
A lizard pops up, stupid.
I could get it if I wanted to.
I leave it; I am merciful. 
"Baby! Come here!"
No.
"Come here, I've got treats"
No. 
I hear the slapping of treats in their box.
I go to her.
She picks me up and-
CAGE?
DARK!
TIGHT!
MOVEMENT!
CAR?
NO!
I have been fooled, tricked, untreated
Nothing is safe; I will surely die.
She has betrayed me.
Spitting at her,
Howling at her,
Calling for help.
It's a long ride.
And I will make it longer.
We stop and I rise up from the car.
I see a bright light.
A chime of a bell.
Noises, cacophony of sounds. 
We enter a room and the cage opens.
Time for answers.
"Come on out, Baby!"
No.
"The doctor wants to see you."
No.
This "doctor" reaches for me, stupid.
I snarl.
They pull back.
"We might have to take them to the back."
I won. 
WAIT
They closed the cage?
Being moved?
Where is my betrayer?
They start to look at me.
GO AWAY!
STOP!
HATE!
I SEE YOUR HANDS!
STOP!
TOWEL ON MY HEAD!
I WILL KILL!
ATTACK!
ATTACK!
ATTACK!
There is pressure on my body.
I am being held down,
But I am mighty.
My spirit is high.
There is no light in this torture. 
I thrash; left, right, left, right.
I howl.
I scream.
I hiss.
I plot my revenge.
They cannot hold me for long.
"Alright that was the last vaccine."
"Thank God."
I will give them no mercy.
I let out a war cry and-
Back in my cage.
They were too afraid of me, smart. 
They were right to fear me.
I see my Judas again.
Back to the car.
I tell her the atrocities I survived.
She doesn't know my pain.
She offered me up to the torment.
Trust has been sabotaged.
Home at last.
But I remember our deal.
I wait in the kitchen and remind her.
"Oh do you want a treat?"
I wait more; she is slow, stupid.
She is lucky I am willing to trust her. 
I am awarded my treat and I go back to the beams.
I have survived today.
I curl up and I lay,
Looking out the window again.
Writer's Block
by Diego Martinez
He waited for the rain to resuscitate
his forgotten soul
as it always does for his distant cousins
from Spain,
the ones with the eyes
on the Mediterranean coast,
but the rain never came,
just the solitude of weeks and months. 
And what can the lackluster river do to change his fate?
He has lost his essence, sound, and name.
The forest no longer echoes
the vigor of the water running through his veins.
The thirsty animals no longer hear the call
of life among his currents.
He is dry and dry is the same as dead.
And that is all you can hear, dead silence.
Occasionally, the wild wind will tease the river.
She will shake him up, 
play around with the leftover dust,
and stare to the fishes drowning in drought.
He is not even entitled to be called a river.
He is just an empty space.
It is wicked land that will never flourish,
a has-been.
He had heard of empty deserts, 
which have only seen sand and lifeless rocks
but a dry river? That is just heart-rending.
In the end, the river has his lucky day; it rains. It rains in such a tranquil way.
It rains as if rain itself
had asked for permission before arriving.
Then, he senses the silent rain raising into
clear, heavy drops resonating in his eardrums,
and the smell of dry rocks losing their adjective.