GRE prep in San Diego, near you, & online
The GRE is an obstacle in your path to getting into the program you want, but you might be having trouble preparing effectively by yourself. Or maybe you've tried a GRE prep course or class that didn't help. Good news! We're GRE specialists. Whether you're applying to graduate, business, or law school, we'll demystify, declutter, and de-stress the entire GRE prep process for you so you can get a great GRE score and get on with the rest of your life. 
We offer a 15% discount for active duty military - contact Vince for more details.
Below are the 2 options we have to help you get ready for the GRE.
OPTION 1: Directed Self-Studying. Work directly with Vince to create a customized study plan unique to your situation and skill level - our #1 most popular service! You get new assignments each week based on your progress.
Works great for: People who mainly need to know what to study and how to study it, who like having some accountability, and who are happy to learn from videos.
OPTION 2: Private GRE tutoring.
One-on-one GRE tutoring is a completely customized experience and is the most effective and efficient way to improve. To see our GRE tutors' bios, locations, and pricing, please click here.
Works great for: People who like learning through back-and-forth conversation and personalized explanations. 
P.S. Speaking of personalized help, we can also help your write your graduate school personal statement or statement of purpose!
Video:
How GRE Prep is like the Pizza Industry
The most important factor in GRE prep is the person teaching you.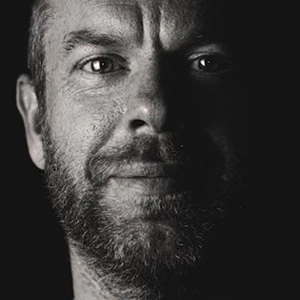 GRE Customized Study Plan
Coaching from Kotchian.
Most of the GRE battle is inevitably fought solo - you sitting at your desk, working through lots and lots of practice problems. However, what people need for GRE prep varies tremendously, so one-size-fits-all study plans don't work well for many people. To help make sure you prepare effectively on an ongoing basis, I offer a customized GRE study plan. This is my most popular service!
We'll create a complete schedule with daily and weekly to-dos for math, verbal, and essays that is based on your unique situation and goals, and we'll incorporate my favorite productivity, time management, test anxiety, and study strategies. The $295 is a one-time, flat-fee payment. 
You'll send me a weekly email so I can give you ongoing feedback on your progress and update your assignments. You'll be getting the best possible advice on what to do each week until you're 100% done with the GRE. All plans also include:
Access to GRE Prep Squad - my private Discord group. This is, in my opinion, the MOST valuable benefit - you can discuss GRE questions directly with me as much as you want!
All the books and apps we'll use ($100 value)
My GRE Verbal Precision course ($24 value)
My GRE Test Anxiety course ($24 value)
My Personal Statement course ($24 value)
My GRE Prep Motivation course ($24 value)
My printable GRE Prep Journal to keep you organized and help you analyze your mistakes.
A mystery free gift that will help keep you going through those long study sessions :)
10% off Vince's normal hourly tutoring rate!
After you sign up, I'll contact you to schedule a 45-minute Zoom meeting to create the plan.
Instructor: Vince Kotchian
Client Testimonial: "I highly recommend Vince for GRE prep! I signed up for his customized study plan after trying to get started on GRE studying on my own for a few weeks. Vince was super helpful. He helped me develop a study plan that worked with my schedule and provided a ton of material (including his GRE Verbal course). He was attentive and provided useful feedback and tips throughout my studies. After 2-3 months of studying with Vince, I took the GRE and was thrilled to see that my score went up significantly."
- Mariah B.
Register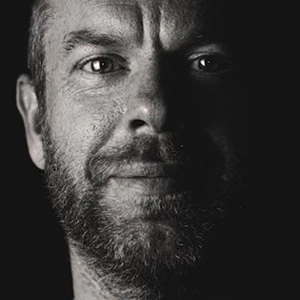 GRE Verbal Precision
Hone your verbal skills.
I've twice gotten a perfect 170 on the GRE's verbal section, and GRE Verbal Precision is my online verbal video course designed to quickly raise your verbal and essay scores, whether you're an international student or a native English speaker.
I call it "verbal precision" since it teaches you to be able to precisely tell whether answers are right or wrong. Unless you're already scoring near 170 for verbal, this course will improve your accuracy and confidence. Also covers the essay section of the test.
Includes:
my GRE Vocabulary Cartoons course - learn 1284 vocabulary words with funny flashcards and mnemonics
my printable GRE Prep Journal to keep you organized and help you analyze your mistakes.
access to GRE Prep Squad - my private Discord group - so you can ask me questions directly.
Instructor: Vince Kotchian
Client testimonial: "Vince knows what he is doing. His experience shows. He has been responsive, respectful, and encouraging throughout my time working with him, and the online course was a convenient way to learn. My GRE verbal score went up 5 points to a 166 out of 170, making my dream schools seem attainable. I would highly recommend Vince to anyone who is willing to put in the work to improve."
- James T.
Learn More
Registration Form
Please Note: if you are not directed to a payment confirmation page when you submit this form, please scroll back down and double check your payment information.
"I was tutored by both Vince and Blake for the GRE and they both were excellent! Not only were they both supportive, extremely helpful, and very upfront, I never felt judged or dumb by any questions or concerns I had (something I have experienced by previous tutors). I had taken the GRE 3 times prior before meeting them, and I couldn't do anything to improve my verbal score no matter how much I prepared or studied. I met with them only 4 times, twice with Blake and twice with Vince, and I raised my verbal section 6 points (from a 144 to a 150) and was able finally to meet the criteria I needed to apply to my graduate programs! I wish I had known about their test prep sooner to be able to spend more time with them, but I am so happy I finally did. I highly recommend their test prep as someone who as always struggled with standardized and timed tests. These guys are great at what they do and helped me even when I thought it was too late!"
- Jordan Mason
"My biggest concern was the QR section (I hadn't taken a math class in over 13 years and my career thus far didn't involve anything beyond basic algebra), so I enrolled in private tutoring with Bronte. She was an absolute delight to work with. I could come to her with high level questions and she'd break down the concepts and help me identify what was actually being tested and directed me towards which practice problems/exercises would be most beneficial to me. She wouldn't just give me the answer, but would work through problems with me and again, never made me feel stupid for not knowing how to do something I judged to be simple and basic. Scheduling was a breeze, she was easy to communicate with and was ALWAYS pleasant and encouraging. In the end, I walked away with scores well above what I needed to get into my program of choice."
- Taylor Wycoff