Video:
How GRE Prep is like the Pizza Industry
The most important factor in GRE prep is the person teaching you.
OPTION 1: Free stuff.
My top 4 free resources are under the "GRE Essentials" tab on this website's menu. My other free GRE resources are all here on the blog.
I also have a free live GRE Zoom meeting every week if you want to ask me a question!
OPTION 3: Live GRE classes.
Our live GRE classes provide the opportunity to talk through questions and get weekly feedback on your progress. Includes live office hours for homework help.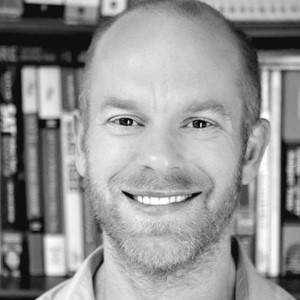 GRE Verbal Precision
I've twice gotten a perfect 170 on the GRE's verbal section, and GRE Verbal Precision is my online verbal video course designed to improve your verbal and essay scores. I call it "verbal precision" since it teaches you to be able to precisely tell whether answers are right or wrong. Unless you're already scoring near 170 for verbal, this course will improve your accuracy and confidence. Also covers the essay section of the test.
Includes my GRE Vocab Cartoons course, the official ETS Verbal Reasoning book, and my GRE prep journal - plus access to GRE Prep Squad - our private Facebook group.
Instructor: Vince Kotchian
Learn More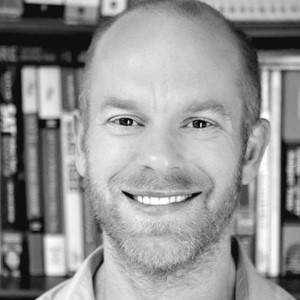 GRE Customized Study Plan
What people need for GRE prep varies tremendously, so one-size-fits-all courses don't work well for many people. To help make sure you prepare effectively on an ongoing basis, I offer a customized GRE study plan. This is my most popular service!
We'll create a complete schedule with daily and weekly to-dos for math, verbal, and essays that is based on your unique situation and goals. You'll use my GRE study tracker to record your progress and send me a weekly email so I can give you weekly feedback on your progress. You'll be getting the best possible advice on what to do each week until you're 100% done with the GRE!
Bonus: My GRE Verbal Precision online video course and the ETS Verbal practice book are included ($94 value). Also includes access to GRE Prep Squad - our private Discord. I will be recommending other materials for you as well, but they are not included in the price.
After you sign up, I'll contact you to schedule a 45-minute Zoom meeting to create the plan.
Instructor: Vince Kotchian
Register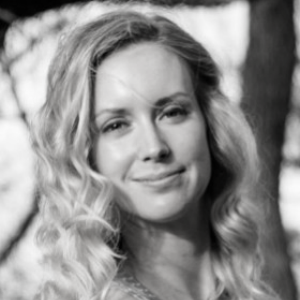 GRE Verbal and Math Class
In this complete GRE class, we'll cover EVERY aspect of the GRE. You'll learn how to more precisely prove your verbal answers, how to write great essays, and how to master the most commonly tested math concepts and questions.
Note: The math portions of this class are best suited for people either new to GRE math or who have scored below 153 (50th percentile) on a practice test. We'll show you how to raise your score as much as possible in the time you have. Not sure if this class is the right level for you? Contact Kaitlin!
Includes all materials, free office hours with Kaitlin to get extra help, and weekly, personalized adjustments to your study plan. Also includes access to GRE Prep Squad - our private Discord.
Dates: Starts Sep. 19th and ends Nov. 7th (you can still join even though the class already started!)
Time: 10:00 a.m. - 1:00 p.m.
(Saturdays) (8 Meetings)
Instructor: Kaitlin Douglass
Location: Zoom meeting (online)

Register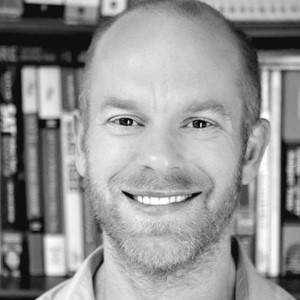 GRE Verbal Class
In my experience, 99% of people will benefit from a GRE verbal class, since talking through official questions with an expert will improve your ability to precisely tell whether answers are right or wrong. We'll cover every aspect of the verbal and essay sections of the GRE in this small group class. There'll be plenty of time for questions and discussion.
Includes all materials, free office hours with Vince to get extra help, and weekly, personalized adjustments to your study plan. Also includes access to GRE Prep Squad - our private Discord.
Dates: Starts October 17th and ends November 7th
Time: 11:00 a.m. - 1:15 p.m.
(Saturdays) (4 Meetings)
Instructor: Vince Kotchian
Location: Zoom meeting (online)

Register
ABOUT OUR LIVE GRE CLASSES
What will this GRE class cover?
GRE Math courses cover the math sections of the test and GRE Verbal courses cover the verbal and essay sections - taking both a math and verbal class will prepare you for the entire GRE. 
After doing this for so long and working with all kinds of people, we're really good at explaining the GRE. Our expert advice combined with the opportunity to talk things through with us will raise your scores - as long as you're willing to put in some hard work. We'll cover both concepts and strategies and throw in every tip, trick, and hack we've learned over the years.
Here are a few of the takeaways:
All GRE math concepts explained in simple terms
How to precisely prove answers for vocab and reading passages
How to deal with tricky critical reasoning questions
How to make sure you're ready to write great essays
How to develop good technique and strategy for verbal and math questions
How to squeeze the most value out of practice questions through analysis
How to effectively study outside of class
How to decipher the GRE's patterns, logic, and rules
How to analyze your practice tests and make better test-taking decisions
Everything we do is designed to maximize your test-day performance and your score.
What's included in the price?
Weekly live office hours so you can get extra help!
A 1, 2, 3, or 4 month study plan that covers every part of the GRE.
Personalized weekly customization of your study plan to maximize accountability and productivity.
All books and materials. (For online classes, these are shipped / emailed to you.)
GRE verbal classes include free access to Vince's complete online GRE verbal course (normally $94).
What makes your GRE classes different?
Long answer: Does your hairdresser do your taxes?
Short answer: We've been doing this for a very long time.
Test prep is not a common career, so most test prep teachers - especially those who work for big organizations - are working part-time while they finish grad school or look for a "normal" job in their field of interest. Once these instructors move on, the big company hires more newbies and the cycle repeats. This is why big companies and universities don't tell you who's teaching their classes.
Cost? Duration?
GRE Verbal classes are $295 for 9 hours of class time, and in-person GRE Math classes are $495 for 15 hours of class time. Discounts are available for students and active duty military. Taking both a verbal and a math class will prepare you for the entire test.
When should I take a class?
It's better to take a class first and then study on your own as opposed to vice versa, because by taking a class, you'll learn how to study more effectively, with the right materials. The GRE is NOT about memorization - so don't worry about forgetting what you learned in the class if your test isn't coming up right away. In fact, you will really benefit from having some time to practice on your own after the class ends!
Who should NOT take the class?
Everyone, even high scorers, will probably benefit from a verbal class. Learning more precise verbal technique and analysis skills will raise your score, even if it's already high.
If you are solid on math concepts, keep in mind that our GRE math classes are for beginners, so the main benefit to you might be the test-specific techniques we teach as well as the accountability and structure the class provides. People who are already good at math concepts AND who are disciplined enough to study on their own will often benefit more from our Customized GRE Study Plan.
Registration Form
Please Note: if you are not directed to a payment confirmation page when you submit this form, please scroll back down and double check your payment information.
"This class will help you gain confidence and do better on your GRE. Vince doesn't just teach a class and go home. He emails constantly to help hold you to your study plan. He creates opportunities for fellow students to get together and help study. Even after the class is over he continues to follow up with everybody to see if they need help or advice on how to tweak their study habits. In the class, you won't get a wrote set of, "do this if you see this problem." Vince teaches you how to dissect the question, identify patterns and build an understanding of the logic behind the test and questions. If you're looking for a highly personalized and efficient method to help build confidence and skills to master this test, sign up!"
- Ted Pease
"I took the GRE course with Vince, and it was excellent! Vince is so professional and patient, he answered every question I had asap, and I had a lot!! I am a foreign student, now applying for a PhD in California, and I wasn't at all familiar with the GRE test and the whole application process here. Vince was so helpful and walked me through the whole process. He has great ways of teaching and bringing very clear examples of both ways to solve math problems and writing essays. I am so glad I chose him! The small group and personal atmosphere really made it easier to concentrate and understand everything he was talking about. Would give him even more than 5 stars! Thank you Vince!!"
- Simona Showstack
"I took a GRE class with Vince as well as enlisted his help on writing my statement of intent for grad school. I got into my dream program, which is very competitive, and I owe a lot of that to the fabulous advice I got from Vince. He is always available via email, and responds quickly which is so important during stressful times like taking the GRE, wondering if you should re-take the GRE, wondering what is the most important thing to focus on in your statement, wondering if what you wrote is just not jiving with the reader (he's totally honest with the kindest of deliveries). Really guys, Vince is the real deal and totally worth the cost when making it into your dream program on your first try is of the utmost importance. Thank you Vince!"
- Chelsie Saunders
San Diego GRE Tutoring
The most important question for you to ask, we think, is this:
"Who will be the person tutoring me?"
Our competitors hire college students, train them, and give them a fixed curriculum to teach. We hire long-time tutors (average experience: 9 years) and trust them to adapt the tutoring to the student for a completely customized experience.
Look for each tutor's location and pricing in their bio.
Vince Kotchian
Vince: I grew up in small-town Connecticut and completed the honors program at Boston College, graduating with a B.A. in English Literature. I moved to San Diego in 2007, and I've been working full-time as a test-prep tutor ever since. Along the way, I've written some test-prep books and courses, but I still enjoy GRE tutoring, even after 11 years. When a student texts me that she aced the test or got into her reach program, I still literally jump up and down and grin.
In my spare time, I like traveling using miles and points (Japan is our favorite country to visit), reading (favorite authors include Haruki Murakami, Karl Ove Knausgaard, Nassim Nicholas Taleb, and Philip Pullman), watching The Great British Bake-Off (and sometimes actually baking things), hiking and camping, and rooting for the Red Sox and Patriots. I live in the Kensington neighborhood with my hilarious wife and our crazy cat.
Vince is one of the most experienced and well-known GRE tutors working today. He charges $249 an hour or $224 an hour for a purchase of 10 or more hours. Most students use between 10 and 15 hours total. He meets students online via Zoom.
Vince also teaches many of our live GRE classes.
Blake Jensen
Blake: I'm a native San Diegan, father, and an aficionado of basketball, vintage video games, pitchy karaoke, and lecturing my son on how much better Star Wars was "back in the day." I played college basketball at St. Mary's College and Whittier College, where I earned my B.A. in Psychology in 2002.
Having been a full-time test prep coach for over 13 years, I have seen just about every type of student and tutoring situation. This allows me to give my students exactly what they need to reach their goals.
My years of experience have also led me to coach my students a little differently than most. A lot of test prep revolves around how to answer a question. While that is a necessary component, identifying what is needed to answer a question is at least as important, especially for timed tests like the GRE. I show my students how to look at the test the way I do, to the patterns and tendencies of the test to make them faster and more accurate.
GRE tutoring with Blake is $199 / hour (or $179 / hour for 10 or more hours). Most students use between 10 and 15 hours total.
He meets clients in his Rancho Santa Fe office or online via Zoom.
Kaitlin: I am originally from Amarillo, TX, where I developed a love of BBQ, country music, and beautiful sunsets (I can still get about 2 out of 3 of these things in San Diego).
I attended the University of Pennsylvania, and received a B.S.E. in Chemical Engineering with minors in Spanish and Nanotechnology. Following that, I worked at Siemens for a couple of years in building automation. I then made the move to teaching and am a high school credentialed chemistry teacher at a local private school
At the same time I started teaching, I began teaching test prep. I currently tutor private GRE clients and teach a GRE prep course at CSU San Marcos. I use my extensive training in classroom teaching best practices to infuse my tutoring sessions and group classes with strategies and activities for students to help improve their scores. I love helping clients do well on these tests so that they can shine in other areas of their applications. I never want a test score to limit a student from their potential dreams and goals. 
I have also gone through the process of taking the GRE and being accepted to graduate school (twice!) I understand the stressors associated with applying to graduate school, often on top of working or family commitments. My goal is to not only help you understand the test, but to also figure out a reasonable plan of action for studying and preparing. 
GRE tutoring with Kaitlin is $149 per hour ($134 / hour for 10 or more hours). Most students use between 10 and 15 hours total.
She meets students in her Sorrento Valley office or online.
Kaitlin Douglass
"I was tutored by both Vince and Blake for the GRE and they both were excellent! Not only were they both supportive, extremely helpful, and very upfront, I never felt judged or dumb by any questions or concerns I had (something I have experienced by previous tutors). I had taken the GRE 3 times prior before meeting them, and I couldn't do anything to improve my verbal score no matter how much I prepared or studied. I met with them only 4 times, twice with Blake and twice with Vince, and I raised my verbal section 6 points (from a 144 to a 150) and was able finally to meet the criteria I needed to apply to my graduate programs! I wish I had known about their test prep sooner to be able to spend more time with them, but I am so happy I finally did. I highly recommend their test prep as someone who as always struggled with standardized and timed tests. These guys are great at what they do and helped me even when I thought it was too late!"
- Jordan Mason
"My biggest concern was the QR section (I hadn't taken a math class in over 13 years and my career thus far didn't involve anything beyond basic algebra), so I enrolled in private tutoring with Bronte. She was an absolute delight to work with. I could come to her with high level questions and she'd break down the concepts and help me identify what was actually being tested and directed me towards which practice problems/exercises would be most beneficial to me. She wouldn't just give me the answer, but would work through problems with me and again, never made me feel stupid for not knowing how to do something I judged to be simple and basic. Scheduling was a breeze, she was easy to communicate with and was ALWAYS pleasant and encouraging. In the end, I walked away with scores well above what I needed to get into my program of choice."
- Taylor Wycoff