Video:
How SAT / ACT Prep is like the Pizza Industry
The most important factor in SAT / ACT prep is the person teaching you.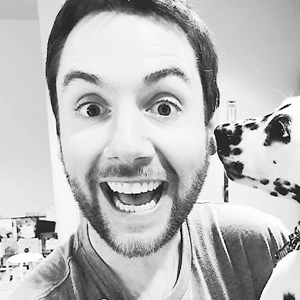 SAT Complete Class (via Zoom)
A boutique SAT class experience.
Learn how to raise your SAT score with our expert tutor Matt Sheelen in a small, live, interactive class!
Our live SAT Complete class covers ALL aspects of the SAT and is designed to help students raise their scores. The class has a maximum of 12 students to keep it engaging and to allow time for individual questions. 
Includes all materials, and enrolled students can attend our proctored practice tests (held outside of normal class hours).
Not sure a class is the best fit for you? We also do SAT tutoring.
UPDATE: We no longer schedule SAT classes that are open to the public. However, if you have a group of 6 or more people who are interested in an online SAT class taught by Matt via Zoom, please contact us and we can create a class for your group.
Register
What Will This SAT Class Cover?
"SAT Live" classes cover ALL parts of the test.
Through conversation and our expert advice, you'll learn a LOT more about how the test is written and about the rules it plays by than if you were studying on your own. We'll cover both concepts and strategies and throw in every tip, trick, and hack we've learned over the years.
Here Are a Few of the Takeaways:
All math concepts explained in plain English
How to precisely prove answers for vocab and reading passages
A thorough understanding of tested grammar concepts
How to deal with tricky critical reasoning questions
How to make sure you're ready to write great essays
How to develop good technique and strategy for verbal and math questions
How to squeeze the most value out of practice questions
How to effectively study outside of class
How to decipher the test's patterns, logic, and rules
How to analyze your practice tests and make better test-taking decisions
Everything we do is designed to maximize your test-day performance and your score.
What Makes Your Classes Different?
Long answer: Does your hairdresser do your taxes?
Short answer: We've been doing this for many years.
Test prep is not a common career, so most test prep teachers are working part-time while they finish grad school or look for a "normal" job in their field of interest.
Once these instructors move on, the company hires more newbies and the cycle repeats. This is why most companies and universities don't tell you who's teaching their classes.
What Are Former Students Saying?
Check out our reviews on Yelp and Google. We have more 5-star reviews than any other local test prep company.
Who Should Not Take A Class?
If you already have a 1430+ on an official practice test or real test, first of all - nice job, dude. One-on-one tutoring is going to be more efficient and effective to help you get those last few points.
Registration Form
Please Note: if you are not directed to a payment confirmation page when you submit this form, please scroll back down and double check your payment information.
"I recently took the SAT course with Matt. He was extremely helpful and patient. He kept the class light and fun all while giving us an immense amount of information. I've never fully understood grammatical concepts, but now I'm confident in that subject area thanks to Matt. Also, he gave me a new perspective on how to solve various reading and math problems that I would not have understood before. 10/10 recommend this class to whoever is looking for a prep course."
- Izzy Dogget
"Coming into the SAT for the first time, I knew that grammar and English questions in general are challenging for me. I can tell how my instructor (Matt) genuinely believed that every student could surpass their expectations. I learned a plethora of grammar and math skills that unlocked the key to answering numerous questions on the actual exam. Without this course, I would've incorrectly answered about 20 questions on the SAT. This bootcamp definitely helped me achieve around 100 points that I otherwise would not have gotten."
- Ethan Nguyen
"I had a wonderful time in this SAT Prep Course! My instructor was Matt Sheelen. He was very patient and encouraging with me, even when I asked the same question 5 times! He was always upbeat and able to find new and creative ways to explain the materials. It's very refreshing to see an instructor who is so dedicated in his work and invested in his students success! The course is a bit pricey; however, it's worth it if you are willing to put the time and effort into studying."
- Sarah Hajj