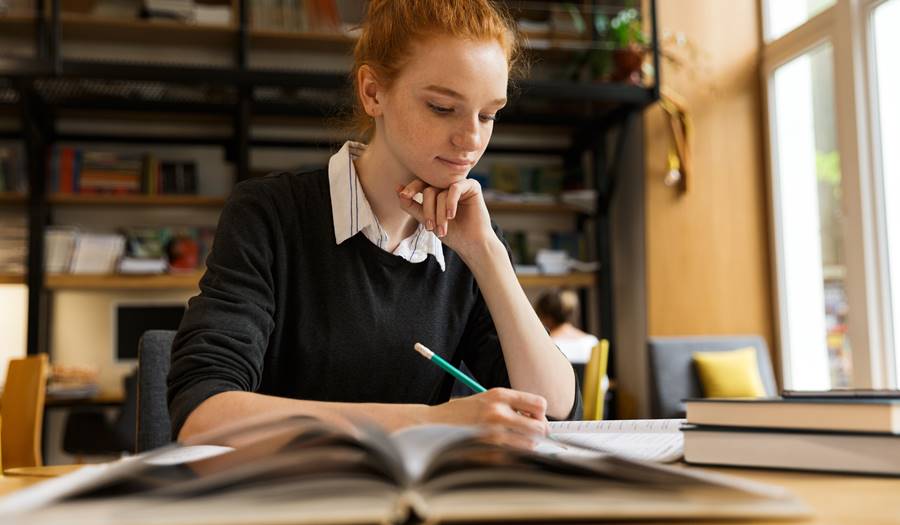 Which ETS GRE Powerprep Tests Should I Use?
9/28/2023
One confusing thing about the new GRE is that the ETS website now has both old (longer) GRE practice tests, and new (short) GRE practice tests. Also, its test preparation page is pretty hard to navigate. This guide should help you find the tests you want and give you some tips to make the most of them.
Sidebar: ETS questions are very valuable since they're rare - the company doesn't release very many questions or tests. Our goal, therefore, is to maximize the number of questions we can access.
Another sidebar: the content is the same on the new short GRE as on the old long GRE. So old questions are 100% valid for practice.
TL;DR: if you're taking the GRE in the next 6 months, buy ALL available ETS GRE Powerprep tests NOW, before they take down the long ones. Purchasing any Powerprep test preserves it in your account for six months. Note that you have 90 days after accessing a paid Powerprep test for the first time to use it.
Before I tell you which tests to use and how to use them, let me clarify the nomenclature on the ETS website. I'll go in order of how the Powerprep practice GRE tests are currently listed on the ETS site.
Note: "Powerprep" = free test, and "Powerprep Plus" = paid test.
Powerprep Practice Tests
POWERPREP® Online - Practice Test 1 for the Shorter GRE
This test is valuable because it has the exact same format as does the current (short) GRE test. However, it recycles questions from the old Powerprep free tests, so if you've already done those, you've probably seen some or all* of these questions.
*Since there is an easy, medium, and hard level of difficulty on the 2nd sections of quant and verbal for each Powerprep test, if you just did the test once, you only got one of those 2nd sections. Redoing the test to get the other difficulty levels is good extra practice.
POWERPREP® Online - Practice Test 1 for the Shorter GRE (Untimed - No scores provided)
This is the exact same thing as the "Powerprep Online - Practice Test 1 for the Shorter GRE". It's untimed, though, so you won't get a score. I don't recommend using it - you should be taking Powerprep tests timed, and it's no fun to not get a score at the end!
POWERPREP PLUS® Online - Practice Test 2 for the Shorter GRE
This is a paid test ($39.95) and is also a short-form GRE, just like the current test. It, like the short free test, recycles questions from the longer paid test, so the same caveat applies: if you've taken the long-form paid Powerprep Plus Tests, you've seen some or all of these questions.
Being a "Powerprep Plus" test, it 1. costs money, 2. answer explanations are included, and 3. you'll also get a grade for your Issue essay. Note that you cannot retake a Powerprep Plus test for free - you'll have to pay for it again if you want to do that.
Official GRE® Mentor Course
This is a self-paced study course, featuring questions that are mostly recycled from the old long-form Powerprep Plus tests 1 and 3. Even though it has some new questions, for $100 I think it's a bad deal, and isn't a tremendously great teaching tool, since ETS's explanations of its own questions aren't always very helpful. It does include access to the short Powerprep Plus Test 2 described above, which is cool I guess.
POWERPREP PLUS® Online - Practice Test 1
This is the old long-form Powerprep Plus test - very valuable to purchase since you get access to more questions for practice than you would for a short test. So even though the short Powerprep tests are the same timing and question numbers as the current GRE, more questions = more opportunity to build skill and experience.
POWERPREP PLUS® Online - Practice Test 2 (R.I.P.)
Sorry - this test is now gone. Kind of silly that they took it down.
POWERPREP PLUS® Online - Practice Test 3
Like the old "PP+" test 1, this is a great idea to get since it has more questions, being a long form GRE practice test.
And then, lurking at the very bottom of the page is:
POWERPREP® Online - Practice Test 2
This is the long form old free Powerprep practice test. Again, good to purchase (even though it's free, you have to check out with the test).
Other Stuff
You'll also see some books available for purchase on the ETS site. Note that the questions in these books are unique; they're not duplicated on the above Powerprep tests, so you should buy the books (but they're probably cheaper on Amazon.com).
The Official Guide to the GRE® General Test, Third Edition
The OG has about 300 practice questions, which is why we buy it. Note that this book's back cover misleadingly claims the book includes access to two practice tests. ANYONE has access to the two tests the book is referring to: it's referring to the two free Powerprep tests. The 2 practice tests in the book itself are different than those.
Official GRE® Verbal Reasoning Practice Questions
150 verbal questions.
Official GRE® Quantitative Reasoning Practice Questions
150 quant questions.
Official GRE® Super Power Pack
For superheroes - this pack includes the above 3 books sold as a set. This is what most people should be buying.
Official GRE® Value Combo
This includes the Verbal and Quantitative practice books only.
SCOREITNOW!™ Online Writing Practice
This tool allows you to get your essay graded. It may still include the old "Argument Essay", but skip that, since the only essay on the new short GRE is the Issue Essay. A handy tool if you want an accurate essay grade (keep in mind, the Powerprep Plus Tests will grade your essay).
Practice Testing: The Bottom Line
Since our goal remains to do and analyze as many real ETS GRE questions as we can, I recommend the following sequence for most people.
Purchase all versions of all Powerprep tests. The free and paid short tests, the free long tests, and the paid long tests #1 and #3.

Take the free short test first (when appropriate).

Take the free long tests next. Again, the number of questions and timing is different, and you'll be repeating some questions, but it's good extra timed practice. Access the different difficulty 2nd sections and do those as well.

Take the paid short test next.

Take the long paid tests. Again, you'll see questions repeated from the short tests, but I'd rather have the short test be a unique experience to get you used to the mentality of the short real GRE you eventually take.
That's it! Questions? Lemme know.